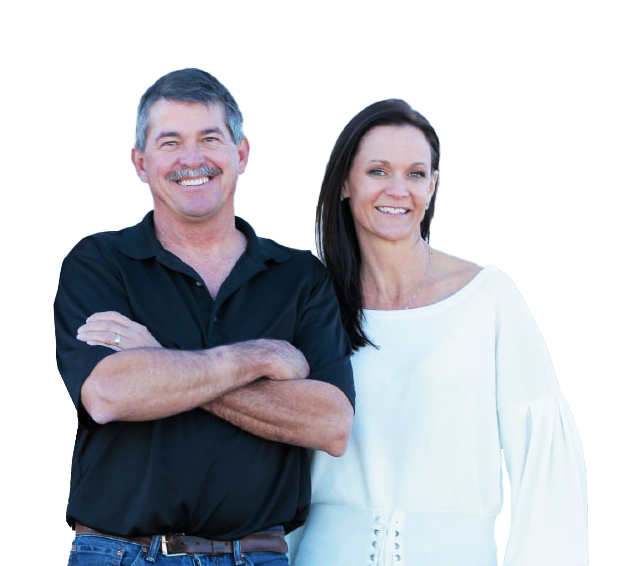 The Dynamic Duo of Dream Homes
Ed Rust & Melissa Doherty
With over 34 years of experience working together, Ed Rust and Melissa Doherty form an extraordinary team that stands unrivaled in the real estate and custom home-building industry. Ed, a leading custom home builder, brings forth his tenacity and grit, seamlessly crafting remarkable homes for the past three decades. His innate passion for architecture led him to design his own floor plans, creating a legacy of timeless homes that grace the landscapes of Northern Colorado and Northern Wyoming.
Melissa, a seasoned real estate professional with 25 years of expertise, is renowned for her unwavering commitment to excellence. As a Colorado native, her love for the region and impressive track record of notable transactions speak volumes about her dedication to fulfilling every client's dreams. Her specialties span from new construction and custom builds to relocation, investment properties, and serving first-time home buyers, making her a trusted advisor at every step of the way.
Together, Ed Rust and Melissa Doherty embody a harmonious blend of vision, passion, and proficiency that is second to none. Their collaborative efforts result in unparalleled custom homes, centered on transparency, loyalty, and integrity. Ed's construction brilliance, coupled with Melissa's real estate acumen, ensures a seamless and gratifying home-building experience. Whether you seek a luxurious family abode, a modern mountain retreat, or an eco-conscious masterpiece, this dynamic duo is primed to exceed your expectations.
Unlock the door to your dream home with the guidance of Ed Rust, the best custom home builder in Northern Colorado, and the expertise of Melissa Doherty, the trusted real estate professional who will make your vision a reality. Embrace the opportunity to work with this exceptional team and witness your dream home come to life like never before!